about the program
Math Magic is an in-person game-based math program that focuses on building number sense for preschoolers and K-5 students. Through fun activities like group games, magic, puppet shows, and story telling, we will help children to constuct in depth understanding of math concepts and skills.
motivation for the program
Early math skills are by far the number one predictor of later academic achievement, ahead of reading and attention skills. Yet there is a lack of awareness of this importance and a lack of resources to help children build number sense.Evidence of children's lack of math understanding typically shows at 4th grade or later. By then, children have missed the important years for developing number sense.Young children learn best through in-person activities. When children are engaged in play-based math games, the human interaction, their effort in team work, and their desire to win will motivate them to try their best to understand the math concepts in the games, to come up with the best strategies to solve the problems, and to learn from their teammates (or even from their competitors).
about our math puppet show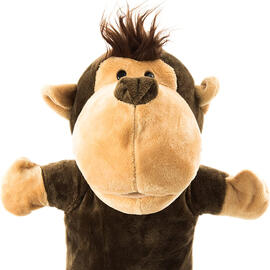 Being able to identify mistakes and correct them are crucial for learning, especially for addressing one's math misconceptions. However, young children tend to interpret mistakes as a reflection on their lack of ability, instead of seeing mistakes as a chance to learn. So they tend to either deny or ignore their mistakes.We will use puppets to help children ease this fear of mistakes and learn to focus on the math tasks.During each of our session, there will be a 5-10 minute interactive puppet show. The characters in the show will make some math mistakes that children often run into. Participants are invited to identify the mistakes and help the characters to correct their mistakes. And we will cheer for the character's learning through mistakes.
about me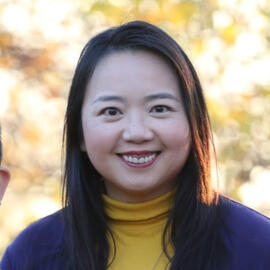 Crystal Feil has an M.S. in curriculum and instruction, and a Ph.D. in educational psychology from the University of Illinois at Urbana-Champaign. She has many years of research experience in mathematics curriculum development and teaching strategies. And one of her biggest passions is to increase children's motivation in learning. Her work on math education has been focused on bridging the gap between what has been found in research and what is available to parents and families.Crystal is also a mother of two children (age 12 and 9). During her years as a mom, she has discovered many effective and fun math learning activities that are not traditionally used at schools. She is hoping more children can benefit from building number sense and learning math through hands-on games and activites.
upcoming pilot program
Location
Hickory Creek Church
10660 W. Lincoln Hwy Frankfort, IL 60423
Time
Mondays 9:30am-10:15am
Mid January 23rd -March 23th, 2023
Participants
Age: 3-5 years old (up to 16 participants)
Parents and siblings are welcome to stay.
Content and Activities
We will work on these early math skills:
1.Subitizing (recognizing a small amount without counting);
2.Verbal counting, enumeration, production of numbers;
3. Number/length/size comparison;
Observation of patterns and differences;
4. Basic concept of addition and subtraction.Throughout the activities, we will incorporate these social skills:
1. Taking turns
2. Teamwork
3. Identifying and correcting mistakes with a positive attitudeFormats of activities:
1. Group games
2. Magic
3. Puppet shows
4. Story time
Registration
Please click here to register
(limited spots of up to 16 participants)
contact me
email: [email protected]
group discussion: I would like to invite anyone who is interested in the program to join our Facebook group for:1. Discussion on the rationals of our games;
2. Feedback on the games (if your child participants in our program, or if you try our games at home with your children);
3. Suggestions for new games, or if you simple would like us to develop a game for a particular math concept/skill.